As an Amazon Associate we earn from qualifying purchases.
Having an air compressor at home is pretty useful. You can use it for tasks like spray painting, pressure washing, inflating, watering plants and many other things. However, they can be expensive. Fortunately, we've compiled a list of the best air compressor under 300 for you.
Our Top Air Compressor Under 300
No matter what your needs are, there is an air compressor that will fit them. Whether you need a small portable one for occasional use or something more powerful to power tools and other machinery on the job site.
Brand
California Air Tools Air Compressor
Dewalt Air Compressor With Brad Nailer
DEWALT Trim Air Compressor
Product
Brand
California Air Tools Air Compressor
Product
Brand
Dewalt Air Compressor With Brad Nailer
Product
Brand
DEWALT Trim Air Compressor
Product
Luckily, we have done the research and narrowed down your choices to give you a list of our top 6 picks.
California Air Tools Air Compressor
The California Air Compressor has a fantastic blend of versatile and ultra-quiet and functioning. It's powerful and has many features that make it stand out from other compressors in its class. However, it's also one of the most expensive on our list.
It provides a strong airflow at 0-120 PSI for most jobs, although if you need more than 120 PSI, this isn't the one for you as it does not have a high PSI range.
In addition, it has an oil-free pump for longer life and less maintenance hassle. Unlike the other compressors on our list, it's the quietest, with a noise rating of 60 dB. It makes this compressor ideal for the home workshop or garage where you need to get work done without disturbing your family.
The California Air Tools air compressor is powerful as it has a 1 HP motor that spins at 1680 RPM.
Pros
The noise level is only 60 decibels for silent operation in the neighborhood
Reduced maintenance, thanks to the oil-free pump
It's pretty lightweight, weighing just 45.5 pounds and great for traveling like camping and other stuff
It has a robust motor for more pressure and consistency
For more capacity, a twin tank design has been implemented
Cons
It requires an inspection before usage
It lacks a high PSI range
Sale
Dewalt Air Compressor With Brad Nailer
If your priorities are less maintenance and saving space, then the Dewalt Air Compressor With Brad Nailer is your best choice.
The compressor is powered by a 10-amp motor that makes it simple to start even in the cold. If you push the maximum air pressure to its limit, it will reach a force of 165 PSI. It produces 90 PSI at 2.6 SCFM.
This compressor uses an air tank of 6 gallons like the Craftsman Pancake Air Compressor to keep working during a project.
The pancake-shaped design is ideal for keeping the entire unit in one place at home or in a small area. It's also only 37.2 pounds heavy. Unlike the Briggs and Stratton Air Compressor, this compressor is quieter, with a rating of 75.5 dBA.
The Dewalt Air Compressor With Brad Nailer is a reliable compressor that's great for any homeowner who demands high performance.
Pros
The exhaust is at the top, so the unit can be placed in a vertical position if desired
It's incredibly quiet with a decibel rating of 75.5 dBA so you won't disturb the neighbors
Cons
Although you can use a variety of nail guns with this compressor, it can function best with some models
The nail gun may have performed better had the quality been more outstanding
Sale
DEWALT Air Compressor Combo Kit with Brad Nailer...
DWFP12231 Brad Nailer drives 18ga nails from 5/8" to 2" length.
DWFP55126 Compressor offers 2.6 SCFM delivered at 90 PSI pump, 6 gallon (22.7 L) tank and 165 max...
Tool-free depth-of-drive adjustment and tool-free jam release
DEWALT Trim Air Compressor
The DEWALT Trim Air Compressor is versatile for all your small tasks, from light professional jobs to large construction projects. Unlike the California Air Tools Air Compressor, this compressor comes has a maximum pressure of 200PSI.
It has an air compressor tank of 2.5-gallon capacity with pressure reaching up to 200 PSI. However, this will vary depending on the CFM. At 90 PSI, you can anticipate 3.0 SCFM, which is remarkable, unlike the 2.6 SCFM of Dewalt Air Compressor With Brad Nailer.
This air compressor can also handle inflating tires, blowing dust, carpenter works, and more. Anytime is a good time for an air refill. The pressure remains constant throughout the refill.
The only downside with this air compressor is the valve. The valve may not hold up with other parts of the product so you need to maintain it well. Else it could give up earlier than you expected.
This product will suit you well since the pump is oil-free. This compressor does not need a lot of maintenance. It's a highly efficient component that doesn't generate any technical problems.
Pros
It has a noise level of 71.5 dBA for quieter operation
It's long-lasting because of the oil fee pump
you can expect higher PSI and consistent performance
Because it weighs 40 pounds, transporting it is less of a burden
Cons
It's not ideal for large projects such as professional painting jobs
The power cable is a little short, making it challenging to reach the outlets
Sale
DEWALT Air Compressor for Trim, 200-PSI Max, Quiet...
3.0 SCFM delivered @ 90 PSI pump, 2.5 gallon tank and 200 max PSI of the portable air compressor...
Durable oil free pump of the electric air compressor provides extended maintenance-free operation
Low 71.5* dBA of DEWALT portable air compressor allows for quieter operation (*Tested per ISO3744)
Makita MAC700 Air Compressor
If you're a DIY enthusiast rather than a professional builder, the Makita MAC700 Air Compressor is an excellent option. This equipment will meet all of your needs without causing you much difficulty, as it is comparable to other Makita tools.
With its 2.0 HP motor, it's pretty powerful than the California Air Tools Air Compressor, which has a 1.0HP motor. The pressure can reach 90 PSI when operating at 3.3 CFM. However, you may also increase the pressure to 130 PSI.
The Makita MAC700 Air Compressor is a good choice for light to medium activities. The pressure range, on the other hand, is insufficient for professional contractors. It's not suitable for large tasks as a professional.
The surprising fact is that it doesn't get too hot even when used for a longer time. The special operation and slow RPM ensure this. It's louder than the California Air Tools Air Compressor by 20 decibels.
There is little to no downside for this air compressor except that it can accumulate rust if not taken care of properly.
You can easily transport the compressor while working on a DIY project, no matter where you are. The Makita MAC700 Air Compressor has a large bore design with an oil-lubricated tank. This ensures dependable performance over time.
Pros
Transporting it is made easier by the roll-bar
The large bore design with an oil-lubricated tank ensures durability
Cons
It has a low-quality pressure switch which wears out quickly
It's a little challenging to move it since it's the heaviest on our list
Makita MAC700 2.0 HP* Big Bore™ Air Compressor
Cast iron pump with big bore cylinder and piston, combined with greater bore and stroke, delivers...
Substantially lower noise levels with a large 1,720 RPM pump, enabling greater displacement at lower...
Low amp draw reduces incidences of tripped breakers and voltage drop that can cause premature motor...
Craftsman Pancake Air Compressor
The Craftsman Pancake Air Compressor is an excellent option if you need a top-performing compressor. It includes a 6-gallon tank that can keep supplying air to your project as you work.
The compressor's most appealing feature is the oil-free pump, which requires little maintenance. If you follow the instructions carefully, it will work well. The small size makes it easy to store the entire unit in your garage or shop.
The Craftsman Pancake Air Compressor has less maximum pressure capacity of 150 PSI than the DEWALT Trim Air Compressor. It has a powerful motor ensuring the power never runs out. Although this depends on the CFM of an air compressor, you can still anticipate a stable performance.
So, where can you utilize this equipment? It's primarily useful for minor tasks such as painting smaller areas or nailing. The best use for air compressors is to inflate car tires, which is why they're highly sought after. It can maintain air pressure in all tires with no need of looking for a garage.
It cannot handle professional projects or big tasks despite tremendous air pressure, just like the Makita MAC700 Air Compressor. It even has a hard time reaching 150 PSI. Overall, you can get this if you are sure you'll only work with tasks requiring low air pressure.
Pros
It's very durable and reliable because the power never runs out
Oil-free pump so upkeep of maintenance is greatly reduced
Cons
This is not the machine for heavy-duty tasks
There might be an occurrence of leaks
Sale
CRAFTSMAN Air Compressor, 6 Gallon, Pancake,...
The portable air compressor is proudly made in the USA with Global Materials in Jackson, Tennessee
PORTABLE: 6 gallon capacity maximizes portability and stored air for CRAFTSMAN air compressor
NO MAINTENANCE: Durable, oil-free pump of the 6 gallon air compressor is made for long-life and no...
Briggs and Stratton Compressor
The Briggs and Stratton Compressor can give you both portability and power. You'll be able to use it while camping or when traveling, so there's no need to choose one over the other.
The powerful 1.5 horsepower induction motor, along with the two 2-gallon tanks, ensures long-lasting operation. With ratchets, impact wrenches, nailers, and more. Just like the Makita MAC700 Air Compressor, its built-in oil-free pump demands no oil changes or checks.
This compressor has large, robust wheels and handles that make traveling over rugged surroundings easy. It has a reinforced frame that protects the motor housing and extends its lifespan. Furthermore, it is the lightest on our list for its power and size at only 20.3 pounds.
However, power does come with noise. So we suggest you should prepare yourself for ear protection when you have to work near the compressor.
However, power comes with some noise. As a result, if you must operate near the compressor, we recommend using hearing protectors.
Overall, it's a solid twin stack air compressor.
Pros
It's easy adjusting the tank pressure so it saves your time
Its compact size makes it easy to store at home
It's compelling and robust with a maximum pressure of 100 PSI
Cons
Not for running power tools continually or handling big projects
It is quite noisy, with noise levels of up to 87 dBA
Features to Consider for Best Air Compressor Under 300
Air compressors operate with the usage of air and some mechanical stuff. So the features that you want for this product should be closely related to making these process and mechanism work more efficiently.
Here are some essential features that will help you choose a suitable compressor for your needs.
| Products | Weight | Noise Level | Max PSI |
| --- | --- | --- | --- |
| California Air Tools Air Compressor | 45.5 lbs | 60 dB | 120 |
| Dewalt Air Compressor With Brad Nailer | 37.2 lbs | 75.5 dBA | 165 |
| DEWALT Trim Air Compressor | 40 lbs | 71.5 dBA | 200 |
| Makita MAC700 Air Compressor | 59.6 lbs | 80 dB | 130 |
| Craftsman Pancake Air Compressor | 32.5 lbs | 82 dBA | 150 |
| Briggs and Stratton Compressor | 20.3 lbs | 87 dBA | 100 |
Tank Capacity
Tank capacity determines how long your machine can run before it runs out of compressed air. A good number for a portable air compressor unit is around six gallons, while ten-gallon tanks are generally used in stationary units or large machines that will not be moved often.
In general, the bigger the tank capacity of a machine is, the more expensive it will get. If you want to buy a compressor with a large tank so as not to stop between jobs or while working, the California Air Tools Air Compressor is the best option.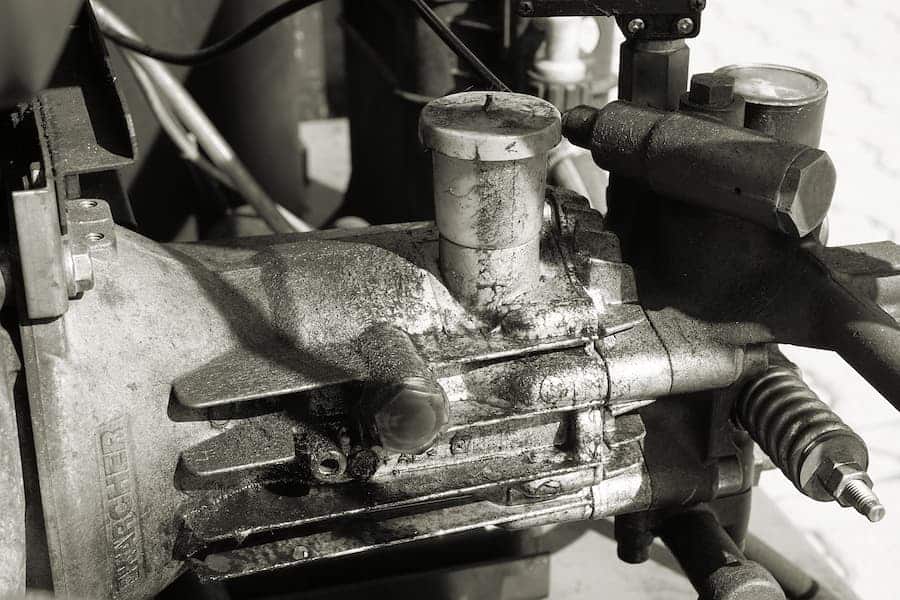 You want a machine that can produce the right amount of power for your needs. Typically, an average homeowner will not need anything more than 100 PSI unless they are into heavy-duty work such as sandblasting and cutting metal.
If your job requires even higher pressure, such as sandblasting and working on heavy equipment like construction machinery, get yourself a DEWALT Trim Air Compressor.
Weight
No matter how powerful a machine is, it will not help you if it's too heavy or bulky. An air compressor that has been designed for portability can make your work easier in the long run because of its convenience.
When choosing an air compressor on this basis, consider the device's weight, size, and shape. This will help you to determine whether it would be easy for you to take it with yourself in your car or not.
The Briggs and Stratton Compressor is the best convenient since it weighs 20.3 lbs.
Noise Levels
An air compressor can be pretty loud, and if you want to work with it for long periods, it may cause strain on your ears. Look out for a machine with an acceptable noise level to not damage your hearing throughout extended use.
California Air Tools Air Compressor is the best in this feature since it has low noise levels of 60db.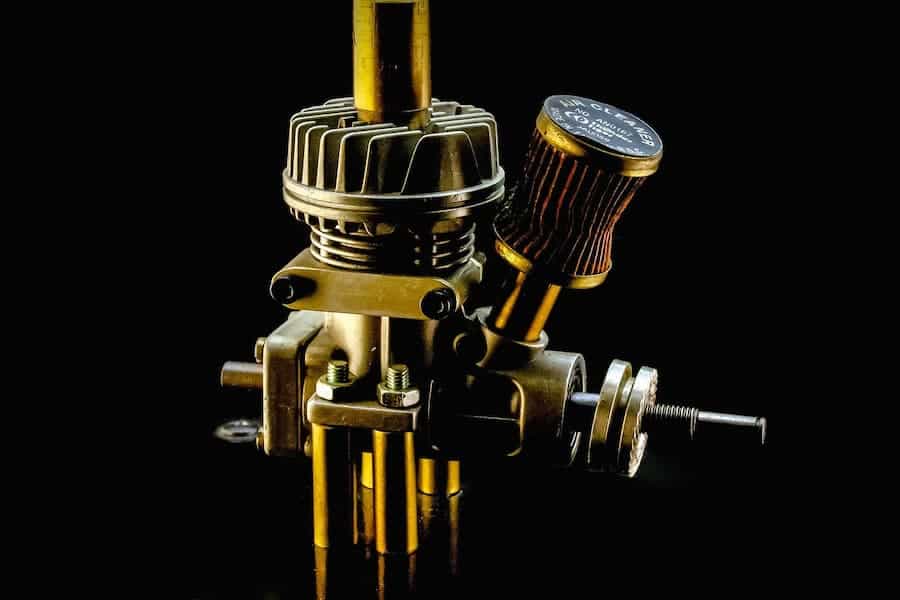 Horsepower
Some air compressors are designed to run at a specific horsepower which can also be referred to as wattage. You must consider this factor when making your purchase.
This will determine the amount of power generated by the machine and how much work it can handle in one go. The Makita MAC700 Air Compressor is the best choice when it comes to horsepower.
Frequently Asked Questions
What Is a Dual-Stack Air Compressor?
A dual-stack air compressor is a type of pancake/vertical air compressor with two tanks. The smaller tank holds the high pressure, while the larger tank sits below it and stores the low-pressure air.
What Are the Benefits of Having an Oil-Free Pump?
An oil-free pump is beneficial because it doesn't have any movable parts, so there are no leaks.
Conclusion
There are many different types of air compressors to choose from in the under 300. Be sure you know exactly what tasks you're gonna do when choosing one so that you can make an informed purchase.