As an Amazon Associate we earn from qualifying purchases.
Husqvarna is a staple and reputable brand in the logging industry. Hence, it's no wonder why it has one of the most powerful chainsaws in the world. What is the most powerful Husqvarna chainsaw? Let's find out.
What Is the Most Powerful Husqvarna Chainsaw?
The Husqvarna 3120XP is the most powerful Husqvarna chainsaw. In comparison, it's also considered one of the most powerful chainsaws in the world. This chainsaw is mainly used for extreme logging, portable saw mills, and stump work.
This saw was built with power in mind. It has a high power-to-weight ratio. Even then, compared to other Husqvarna chainsaws, the 3120XP is extremely large, equating to its power. This chainsaw can compete with other powerful chainsaws in other brands.
The 3120XP is designed for professional use. Its intended use is limited, and it would take advanced skills and expertise to handle the 3120XP.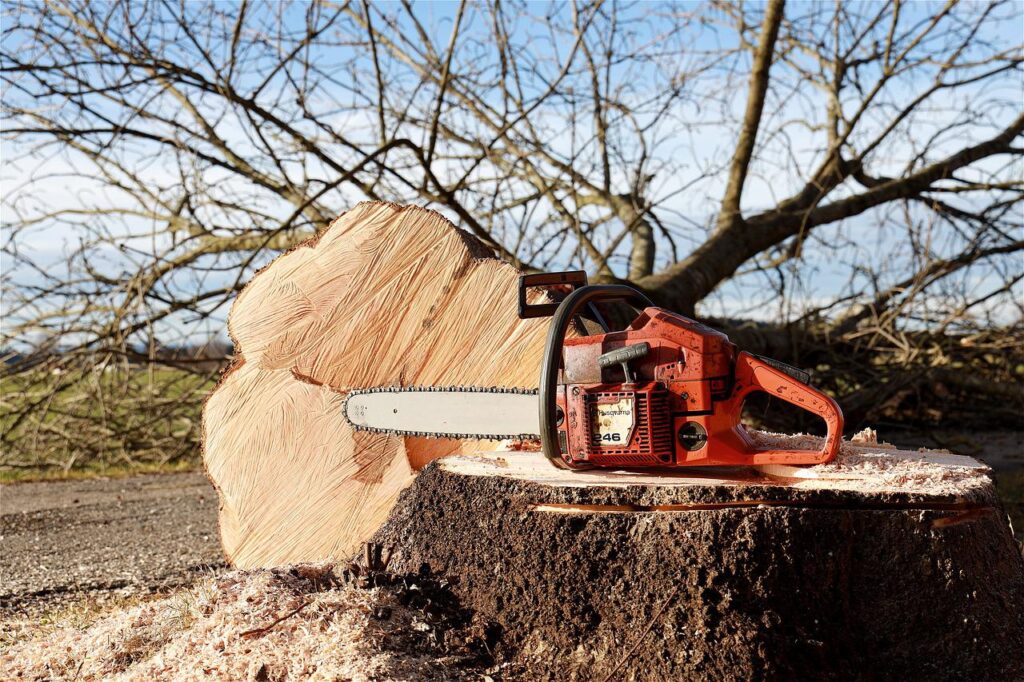 Overview of the Husqvarna 3120XP
The Husqvarna 3120XP is powered by a X-TORQ engine. It's a two-stroke engine that has a cylinder displacement of 118.8cc. It also has reduced fuel consumption and exhaust emission levels.
This chainsaw has a maximum horsepower of 8.31 and speeds of up to 9000 rpm. This is a heavy-duty chainsaw, so it should only be used for heavy-duty tasks. Do note that you need to get the guide bar separately. you should get a guide bar at least 42 inches in length.
Compared to power, the most popular Husqvarna chainsaw, Husqvarna 455 Rancher, only has 55.5cc with 3.49 HP and 9000 rpm. Let's take an in-depth look at the features of the Husqvarna 3120XP and why it's the most potent Husqvarna chainsaw.
Specifications of the Husqvarna 3120XP
These are some features that make the Husqvarna 3120XP the most powerful chainsaw from the Husqvarna brand:
LowVib® for better stability when using the chainsaw
Inertia-activated chain brake for safe operation
SmartStart® makes it easier to start
Three-piece crankshaft for better durability to handle the power of the chainsaw
Engine
Power output: 8.31 HP
Cylinder displacement: 118.8 cm³
Maximum power speed: 9000 rpm
Idling speed: 2,500 rpm
Torque, max: 7.7 Nm
Torque, max at rpm: 6,000 rpm
Clutch engagement speed: 3,400 rpm
Fuel consumption: 570 g/kWh
Fuel consumption: 7.7 lbs/h
Spark plug: Champion RCJ7Y, NGK BPMR7A
Electrode gap: 0.02 inch
Ignition module air gap: 0.01 inch
Oil pump type: Automatic
Oil pump capacity Max: 54 ml/min
Oil pump capacity Min: 30 ml/min
Equipment
Recommended bar length: 24 to 42 inches
Gauge: 0.063 inch
Pitch: 0.404 inch
Sprocket Type: Rim 7
Dimensions
Lubricant
Lubricant type: Husqvarna
Oil tank volume: 1.48 US Pint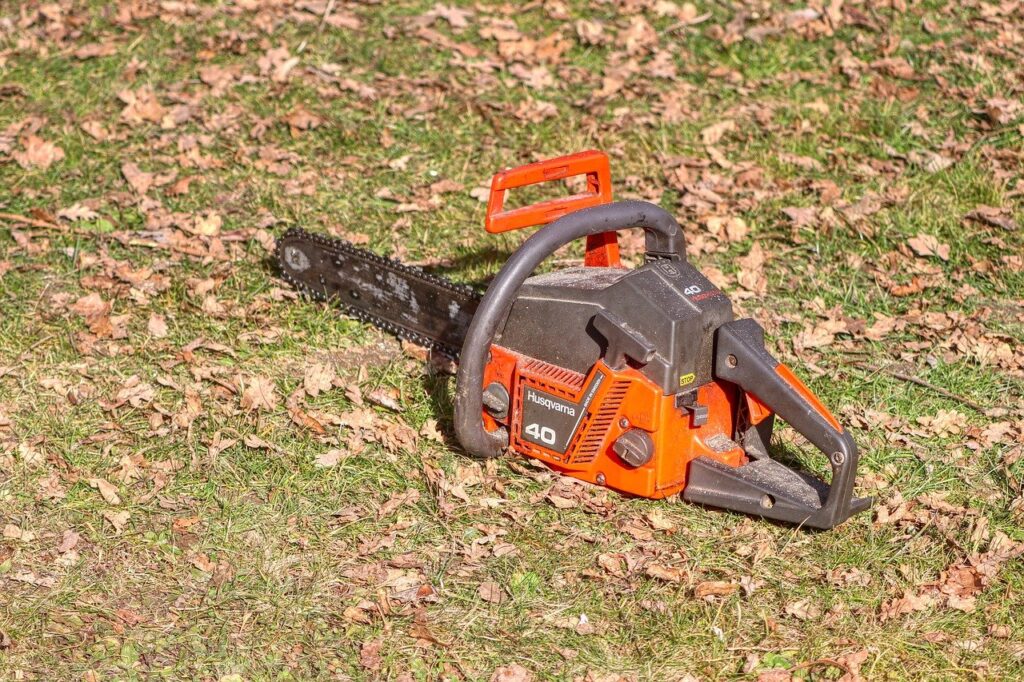 How Husqvarna 3120XP Fairs in Certain Aspects
When we talk about the most powerful chainsaw from Husqvarna, you need to see how it performs in certain features or if it even has the features required to be the most powerful.
Torque, Horsepower, and Chain Speed
The debate of whether torque or horsepower is more valuable for analyzing chainsaw power is still undecided. Both are equally important for determining the power of the chainsaw. The bigger the engine, the more power the chainsaw usually has.
Power to Weight Ratio
The power-to-weight ratio affects how well you can handle the power of the chainsaw. While you have an excellent engine for your chainsaw, its weight may be detrimental to its actual power output. 
The Husqvarna 3120XP has a power-to-weight ratio of 2.632 pounds per horsepower. It is above the average of most heavy-duty chainsaws and is considered one of the best power-to-weight ratios.
Anti Vibration Features
Having features that let you control vibrations allows you to harness the power of your chainsaw more accurately and adequately. The chainsaw's power is useless if you can't do the job the right way because it vibrates too much.
The Husqvarna 3120XP implements steel springs to isolate vibrations for better accuracy. Steel is an excellent and durable material, even though it might sometimes feel loose. They perform and last longer compared to rubber. 
Hence, a powerful chainsaw must be supported with durable materials to get the most of its raw power.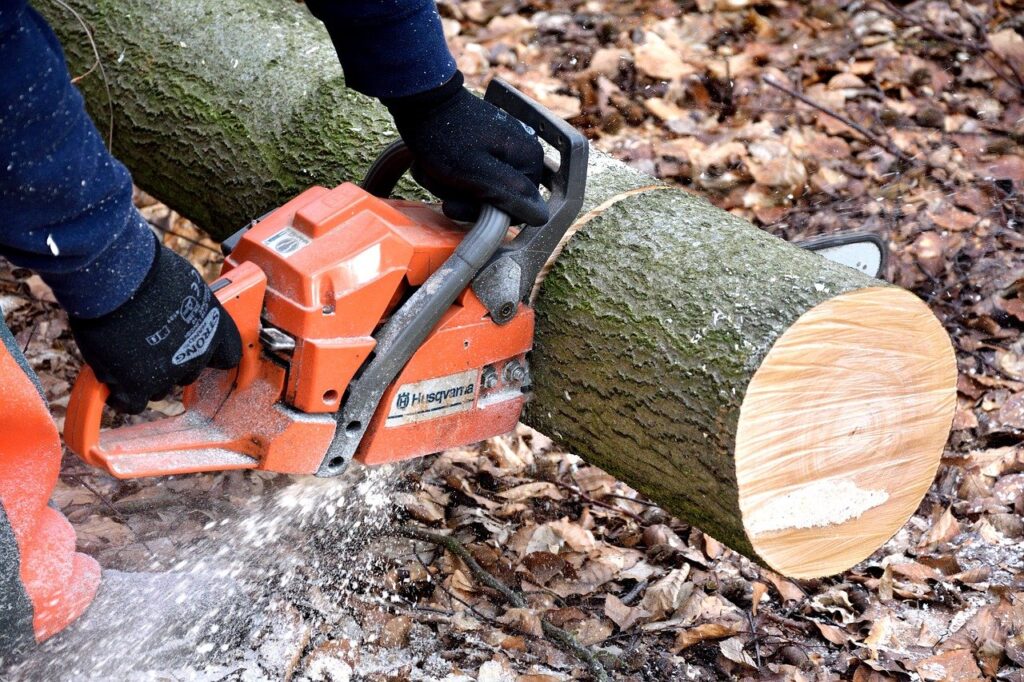 Related Questions
What's the Biggest Husqvarna?
The Husqvarna 3120 XP is the biggest and also most potent chainsaw that Husqvarna has. It's only used for challenging tasks like extreme logging and can act as a portable sawmill.
What Is the Most Powerful Chainsaw?
The most powerful chainsaw is the MS 881. It boasts the highest displacement of 121.6cc and an engine power of 6.4 kW. This is mainly used for demanding forestry jobs and is preferred by most professional loggers.
Conclusion
The Husqvarna 3120 XP is currently the most powerful chainsaw Husqvarna has. It is not the most powerful among all chainsaws and is only one of the most powerful. We still have to wait if Husqvarna plans on releasing an even more powerful chainsaw.